Trashore Island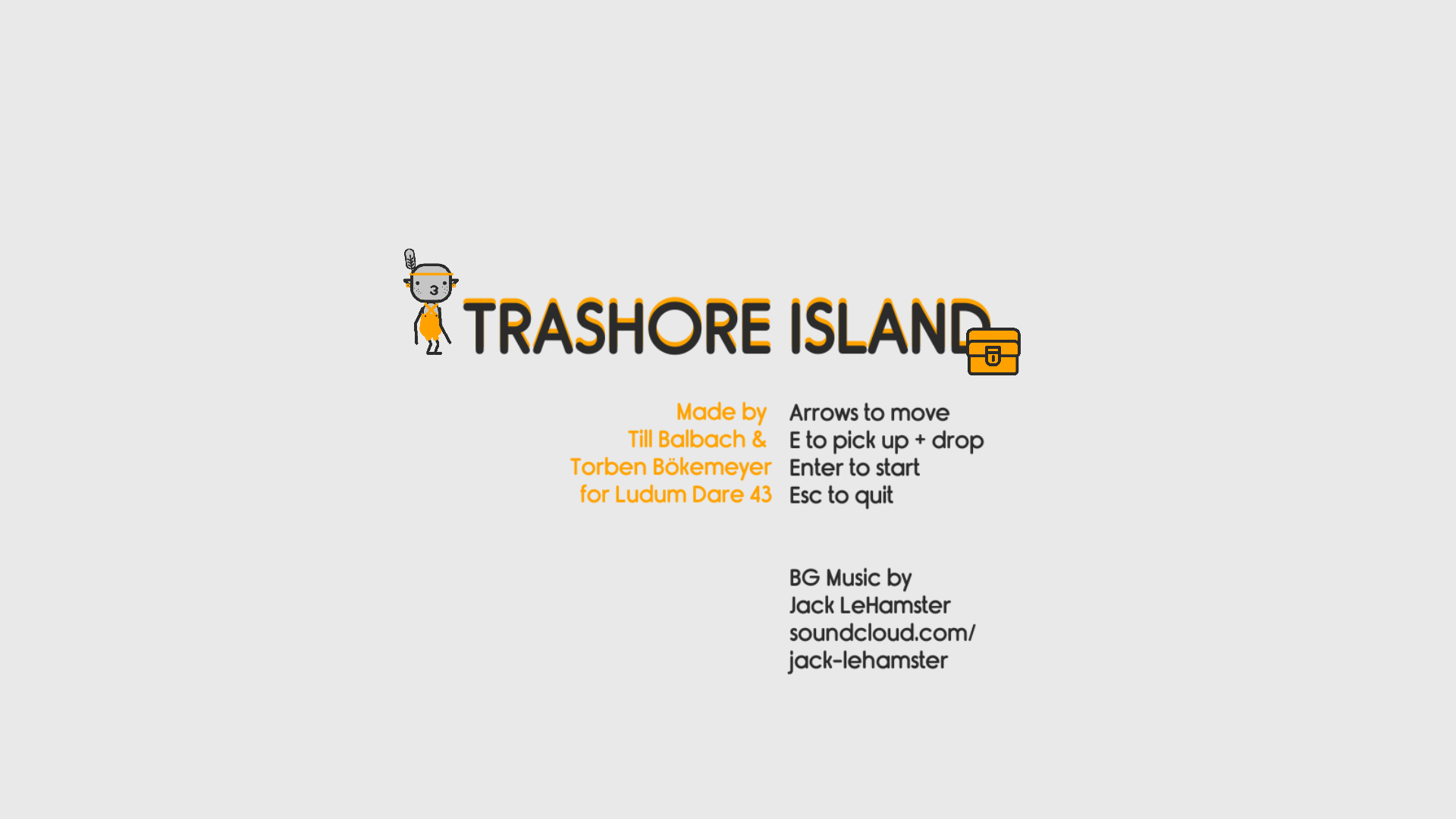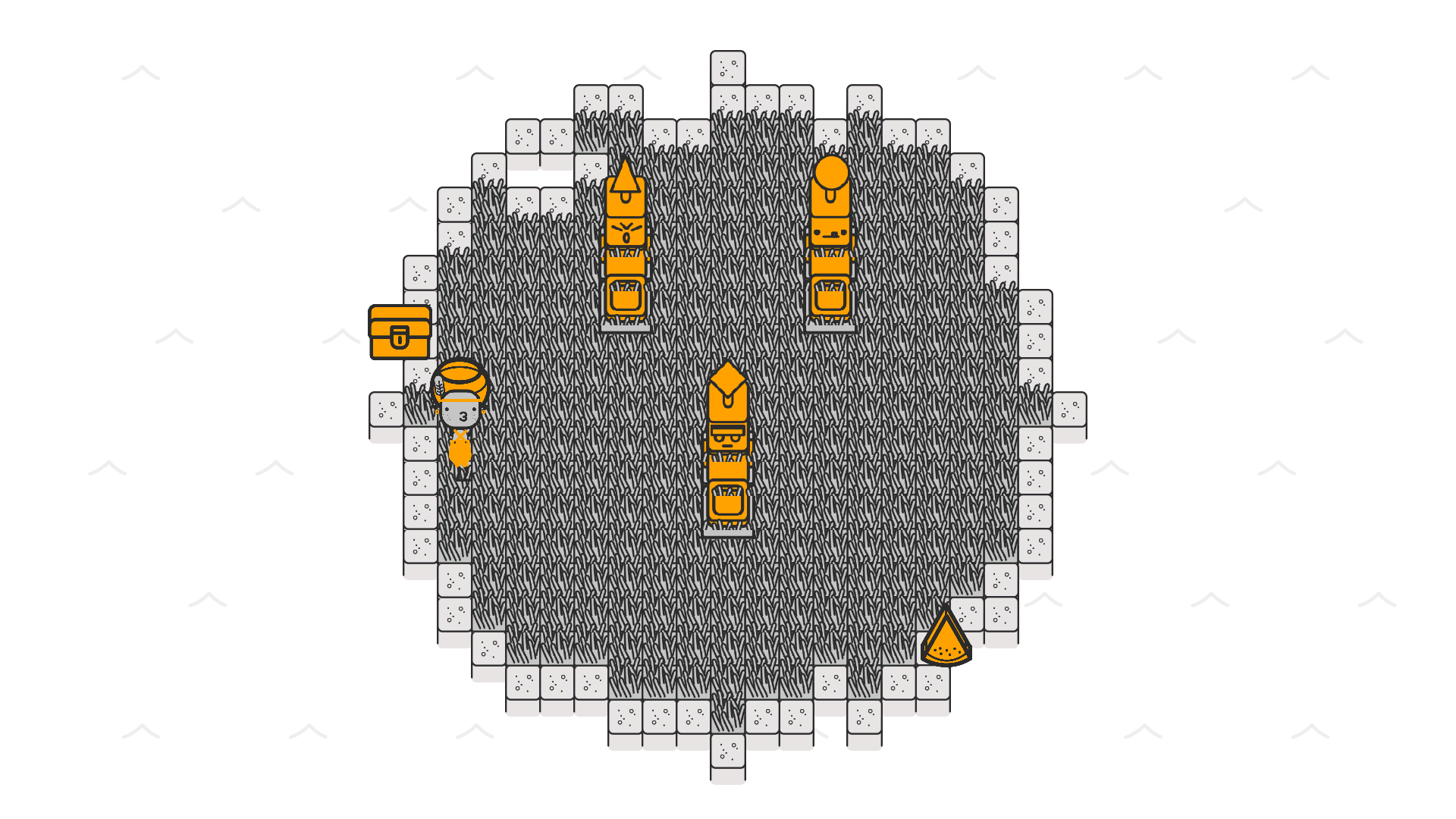 The world is ending.
I mean it probably already has ended, mostly. But you - Bob - just now realised as your little island is starting to sink.
Take whatever junk is washed ashore and sacrifice it to one of your three gods! If you gain their goodwill they might spare you... for a while!
Control*:
Arrowkeys - Move
E - Pick up / sacrifice
Space - Jump
Enter - Start
Escape - Quit
You can only pick up things that you "look at" (the last direction you moved in).
Oh and we had to reduce scope so the third god has no purpose..
Torben Bökemeyer - Graphics, Animation and UI

Till Balbach - Programming and SFX
Onur Özkan - Additional Programming
Music - Jack LeHamster (https://soundcloud.com/jack-lehamster/island)
Install instructions
Unpack
Double click the .exe file!